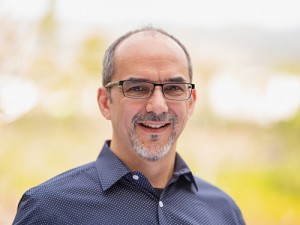 Paul F. Aubin
Architectural consultant and a top-rated speaker at Autodesk University and video and print author.
Paul is the author of many Revit book titles including his "deep dive" into the Revit family editor: Renaissance Revit. He has also authored dozens of Revit video training titles on LinkedIn Learning covering all levels of Revit, Dynamo and ReCap. Paul is an independent architectural consultant providing content creation, implementation, and training services to architectural firms worldwide. His career of over 30 years, includes experience in design, production, BIM management, coaching, reality capture, and training. Paul is an active member of the Autodesk user community and has been a top-rated speaker at Autodesk University and other industry conferences for many years. Paul is an associate member of the American Institute of Architects, an Autodesk Expert Elite, the founder of ChiNamo: the Chicago Dynamo users' group and is a member of the board of directors for the Volterra-Detroit Foundation. He lives in Chicago with his wife and their three children are beginning their careers in cities around the country.
David M. Chasco FAIA
David is a Professor and past Director of the Illinois School of Architecture (2004-2014). He was originally a member and associate with the Gunnar Birkerts & Assoc. organization from 1983 to 2002. He served as Interim Dean of the College of Architecture and Design at LTU from 2002-2004.
Comprehensive design experiences include an embassy, cathedral addition/renovation, performing arts center, laboratories, academic libraries and law schools, mixed-use retail/housing/offices, corporate offices, and housing. David has also provided architectural RFP/RFQ selection services for LTU's $20 million College of Architecture Building and Peoria's $100 million Museum and Caterpillar Visitor's Center.
David Chasco has received the prestigious mid-career Plym Travelling Fellowship in 1992, the New York Architectural League's Young Architect's Award, a Detroit AIA Honor Award, the Michigan AIA President's Award for Outstanding Leadership in Education and the Profession, and has contributed to numerous AIA awards, industry awards, and publications with Gunnar Birkerts & Associates. He has served as the Chancellor's Advisor for Architecture and Master Planning, advising on such issues as the $95 million Electrical Computing Engineering Building, the proposed $110 million College of Law Building, as well as planning issues such as the completion of the west military axis. Currently he is chairing the Provost's campus committee to completely renovate the University graduate and undergraduate libraries, a $200 million dollar renovation. In 2008, he served on the State of Illinois AIA Board of Directors as well as serving as the College of Fellows Regional Representative.
David received his Master of Architecture and B.S.in Architecture from the Illinois School of Architecture in Urbana-Champaign.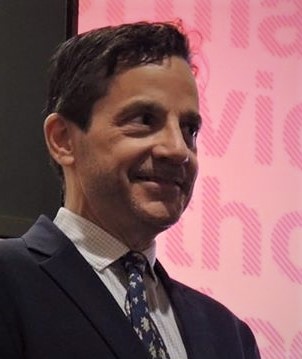 Mark E. Dietrick, Assoc. AIA, LEED AP
Throughout his career, Mark has focused on technology and research in support of innovation in practice and has excelled at balancing a dedication to architecture with a nearly innate understanding of technology. As one of the first pioneers in the school of Computer Automated Design, Mark has been involved with the latest technology as it involves architecture, engineering and construction throughout his career.
Mark received his Architectural degree from the University of Detroit Mercy in 1984, is a registered architect in Pennsylvania, worked 24 years for Burt Hill as an Architect, CIO and Director of Research, two years with ModelVision as a Senior Consultant, and has been the Director of Services for Case Technologies since 2009.
He was a member of the Board of Directors and served as the 2012 President of the American Institute of Architects Pittsburgh Chapter and is co-chair of the American Institute of Architects and Master Builders Association of Western PA Joint Committee. He also served on the AIA National Project Delivery Leadership Group.
He is an Adjunct Faculty member at the University of Pittsburgh's Graduate Program of Civil and Environmental Engineering, Construction Management and Sustainability Concentration and the Architectural Studies program, as well as the University of Detroit Mercy School of Architecture. He serves on the University of Detroit Mercy School of Architecture Dean's Advisory Board, is a founding Board Member for the Volterra-Detroit Foundation and leads the Foundation's Reality Computing research initiatives.

Ashley S. Flintoff, PMP, LEED AP
Ashley Flintoff is the Director of Planning and Space Management for Wayne State University's Facilities Planning and Management department. She is a dual graduate of the University of Detroit Mercy with a Bachelor of Science in Architecture and a Masters of Community Development and has a Master of Urban Planning from Wayne State University. Ashley has been an adjunct professor at the University of Detroit Mercy on topics such as regional sustainability, social media for non-profits and presentation skills. Ashley is a founding Board Member and Secretary/Treasurer of the Volterra-Detroit Foundation and recently completed a 6-year term on the Board of the Association for Community Design. As an avid fan of urban environments, Ashley is one of Detroit's biggest cheerleaders. When not sailing on their 1978 Pearson 30, Ashley, her husband Tim and their pets Hunter, Akela and Nora are renovating a 1914 Victorian home in Detroit's historic Woodbridge neighborhood.
Social Media
Twitter/Instagram/Facebook: @ashleysflintoff
LinkedIn: https://linkedin.com/in/ashleysflintoff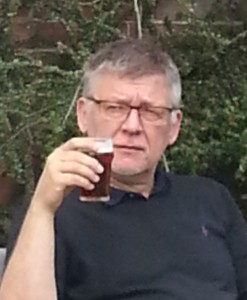 Wladek Fuchs, Ph.D. AIA
Wladek is a Professor at the School of Architecture University of Detroit Mercy, and the President of the Volterra-Detroit Foundation. He was born and received his education in Poland. He moved to Detroit, USA in 1991 and has been working at the University since then. Wladek has been part of the Volterra-Detroit Foundation since day one. He headed and coordinated efforts on the US side to raise funds for the project, and later to organize programs.
Currently his primary area of teaching at the School of Architecture is Masters Studio and Visual Communication. He is also the Director of the International Programs at the SOA. Historically, Wladek has been largely responsible for the incorporation and development of the digital tools in the curriculum at the SOA. He has been teaching courses in AutuCAD, 3DS Max, Revit, Facility Management etc. His personal research was also focused on the same subject, he run two projects that involved integration of urban and architectural scale data into 3D modeling: VCnet and Virtual Cranbrook (in collaboration with the Cranbrook Educational Community).
Wladek was also a professional architectural illustrator, in Poland and US. He started in traditional techniques, later moved to computer 3d modeling, rendering and animation.  He is also an amateur artist, working mostly in watercolor, pastels, pen and ink as well, as a veriety of other techniques.
Most recently Wladek has been researching geometric framework and design methodology in ancient architecture, with emphasis on Ancient Rome. He published several articles on the subject, and is collaborating with architects and archaeologists internationally. The research was stimulated by his involvement in Volterra, the "Reality Capture Workshop" program, his travels to Italy, and the unique heritage of his family (his parents were university math professors).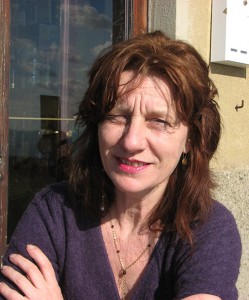 Giulia Ann Munday – Volterra
Program Director at the Volterra International Residential College

Jim "JP" Ptacek, AIA, LEED AP
Jim Ptacek is principal at Larsen Architects in Lakewood, Ohio.  He is a graduate of the University of Detroit with a Bachelors of Architecture.  While at the University of Detroit, Jim participated in both the Poland and Italy study abroad programs.  Jim is a founding Board Member at the Volterra-Detroit Foundation.  Jim is an active board member at LakewoodAlive, where he also chairs the Housing Outreach Committee.  Jim is also active at his church, St. Paul's Episcopal Church, in Cleveland Heights, Ohio – where currently chairs the House Committee, and serves on the Youth Ministry Team.  Jim and his daughter, Erin (and her two guinea pigs) live in Lakewood.
Social Media
Facebook / Instagram: @jp.ptacek
LinkedIn: www.linkedin.com/in/jim-jp-ptacek

Stephen Vogel, FAIA, NCARB
Stephen Vogel, FAIA, is Dean Emeritus and Distinguished Professor of the School of Architecture at the University of Detroit Mercy. During his eighteen years as Dean, he focused the school's mission to be engaged in service to the urban community and to educate future architects committed to building sustainable cities.  In addition to a number of book chapters, Prof. Vogel has authored the book Making Detroit:  History and Mystery and is co-editor of the Routledge architectural research series book Teaching and Designing in Detroit:  Ten Women on Pedagogy and Practice.  He is currently co-writing the book Constructing the City:  Prefabrication and Ecological Urbanism.
Prof. Vogel was a founding principal of Schervish Vogel Merz, PC, Architects, Landscape Architects and Urban Designers.  He is currently the principal of Vogel Consulting, LLC.  He has over forty years of experience in architecture, urban design, interiors and historic preservation.  He has directed projects that range from multi-family housing, adaptive reuse, historic preservation to urban design and master planning of large scale, mixed-income communities.  One of these latter projects is urban design plan for Centennial Village in Atlanta, GA, a thousand-unit HUD HOPE VI mixed income community and national HUD award winner as a model community.   Among his other projects is the Harmonie Park/Madison Avenue Redevelopment Project in downtown Detroit. This project received a national American Institute of Architects Honor Award for Regional and Urban Design and a national Merit Award for Urban Design from the American Society of Landscape Architects.  Prof. Vogel was also the Consulting Principal-in-Charge of the interior restoration of the Detroit Opera House, which received a national American Institute of Architects Honor Award for Design.  His firms have additionally received over fifty design awards from local, state and national organizations for the excellence of its work.
Prof. Vogel was inducted into the College of Fellows of the American Institute of Architects (AIA) in 1994. He has served as President of AIA Detroit and AIA Michigan, where he also received their highest award for individuals, the AIA Gold Medal.  He is a National AIA Richard Upjohn Fellow and Louise Blanchard Bethune Fellow.  He is a founding Board Member of the Volterra-Detroit Foundation and has led numerous tours of Tuscan and Volterra over the last ten years.